During my public relations course, this project was assigned to my group to pick a business for a re-branding process.
Current Problem:  Jacksonville College's brand identity is not active and the college's could not generate a large enough revenue to support the operation of the school. With the current logo design, students are not willing to demonstrate school spirit, which led to poor representation of the school in the community.
Solution:  It is in need of re-branding to raise attention to students that Jacksonville College can offer a Christ-centered education with great prices, which can increase the school's revenue. This campaign also focuses on creating a brand that students would be proud to represent.
My part in the group was to consolidate all the research materials that my teammate had collected and use my knowledge in graphic design to create visual elements that represent the campaign.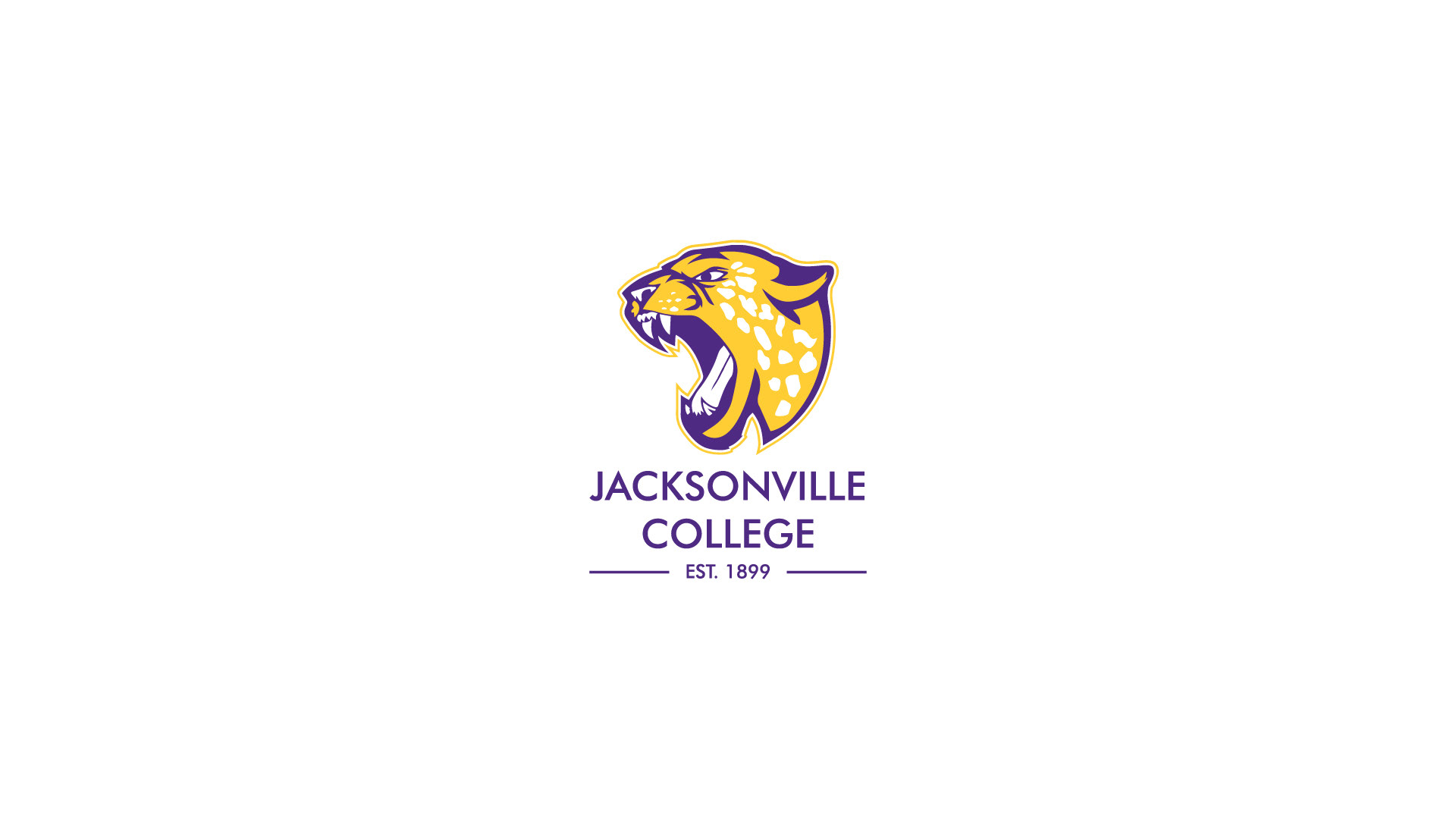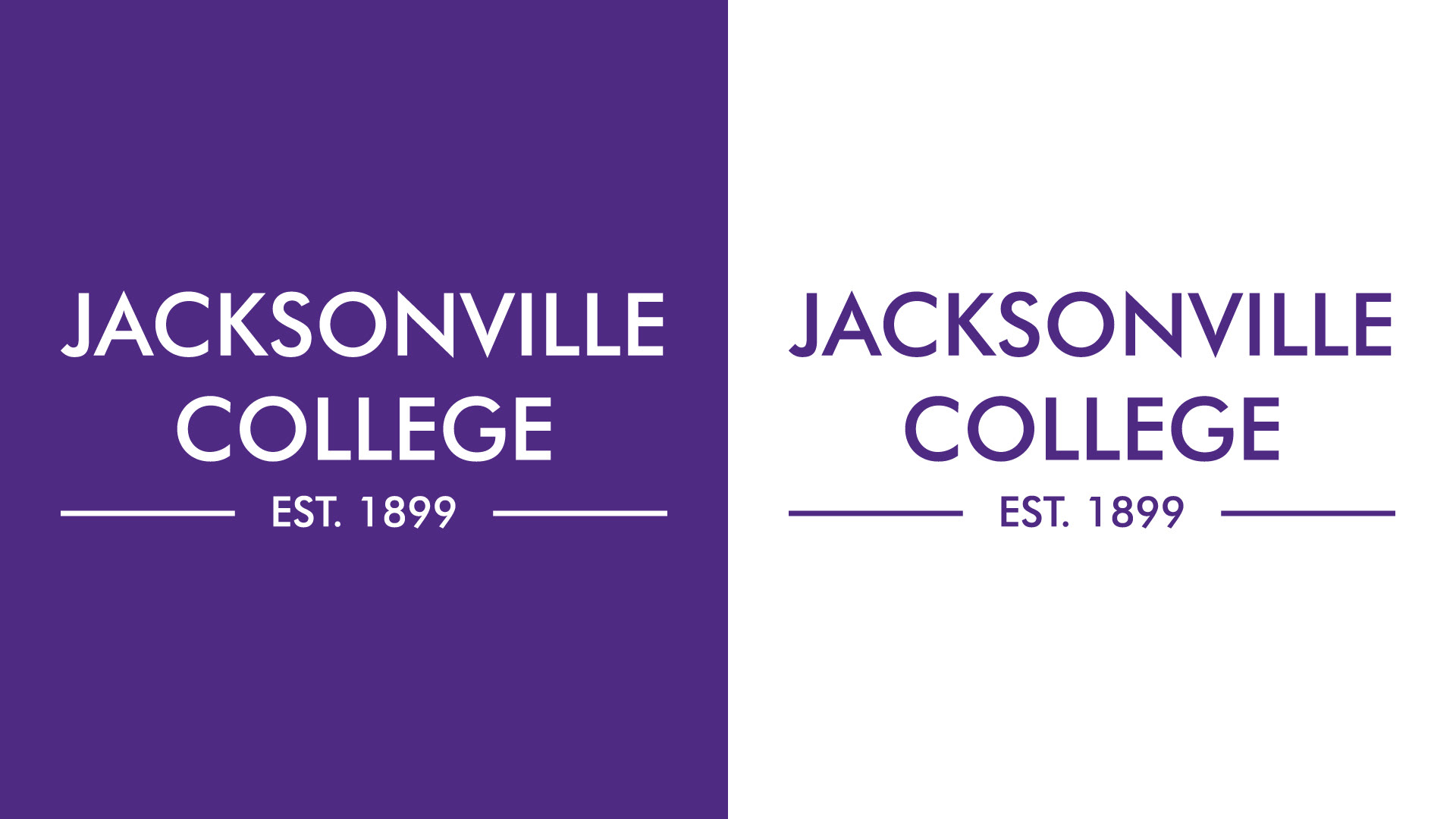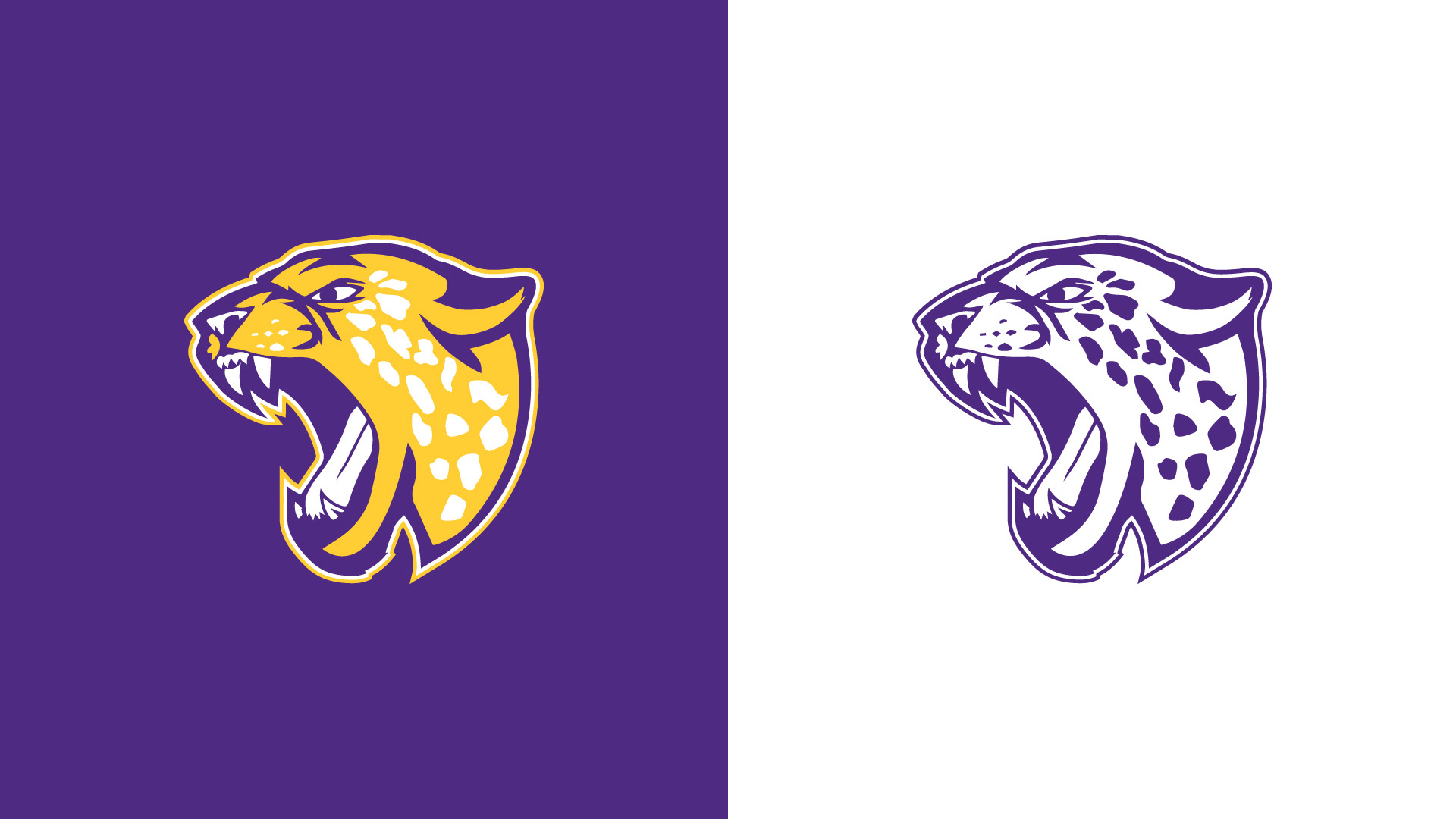 Problem: We also have assessed that the school currently does not have well organized social media platforms that would allow current students and prospect students to participate or look into the student life at Jacksonville College.
Solution: we designed what a consistent social media system would look like across the three main social media platforms: Instagram, Twitter, and Facebook.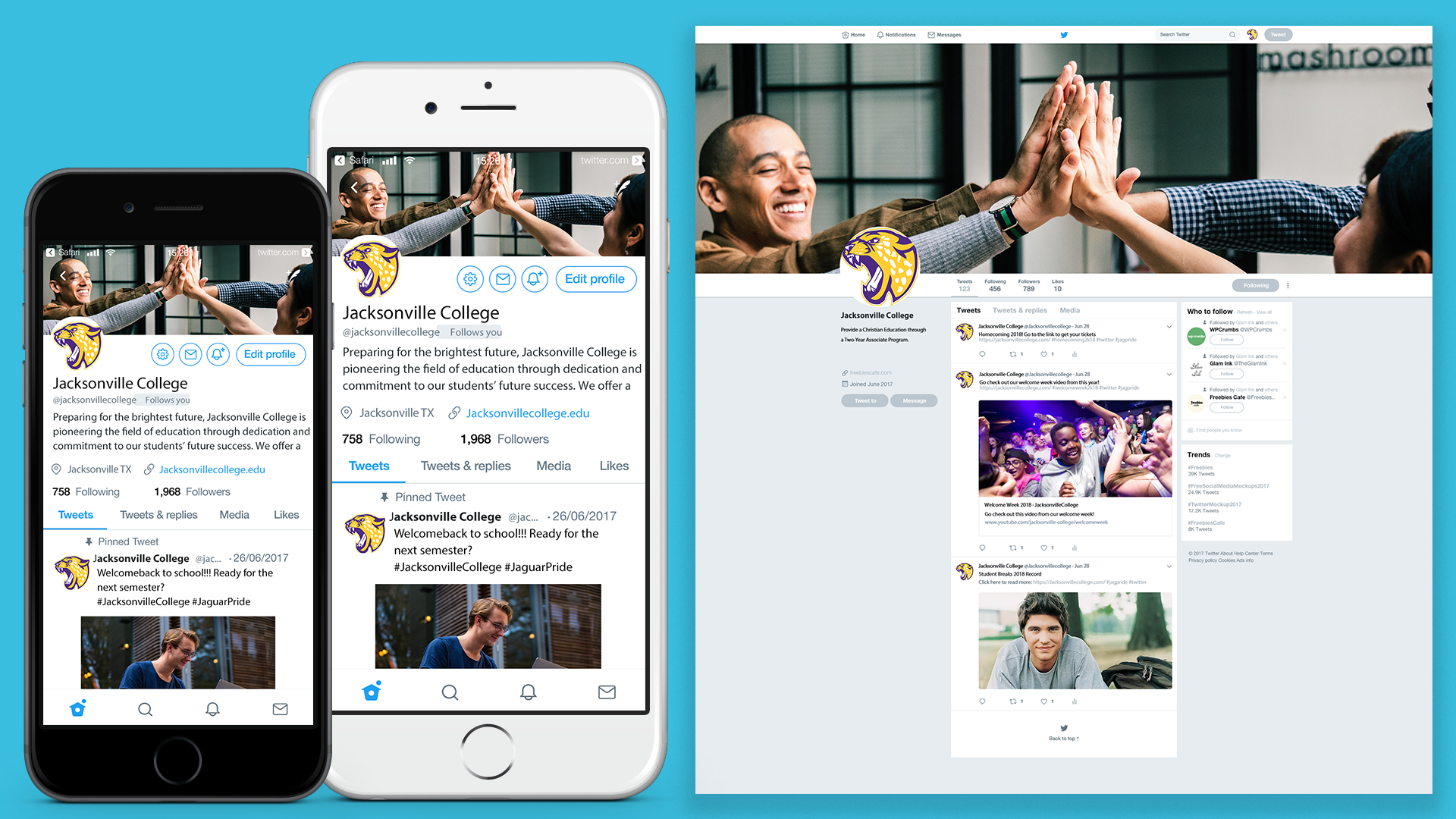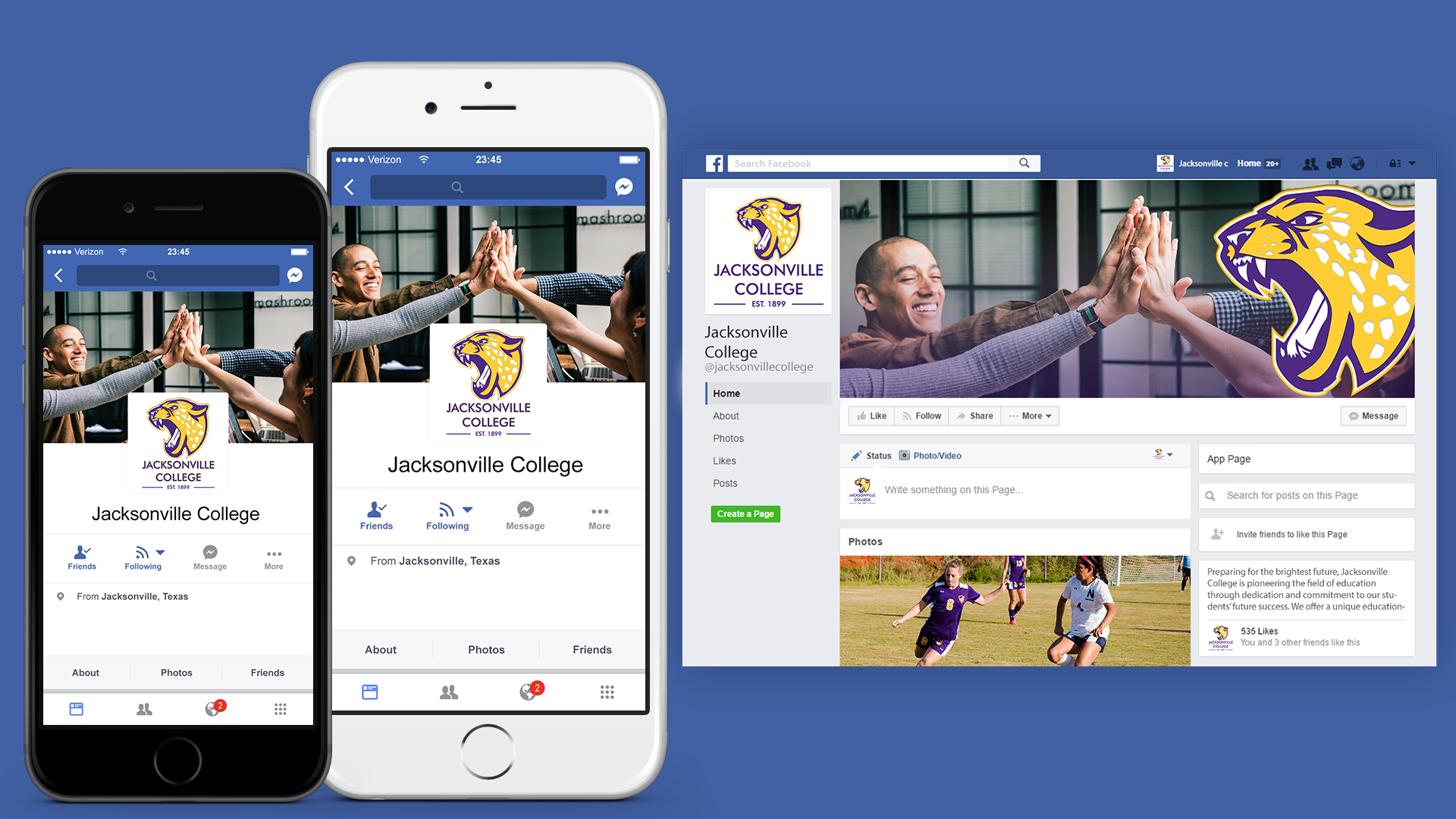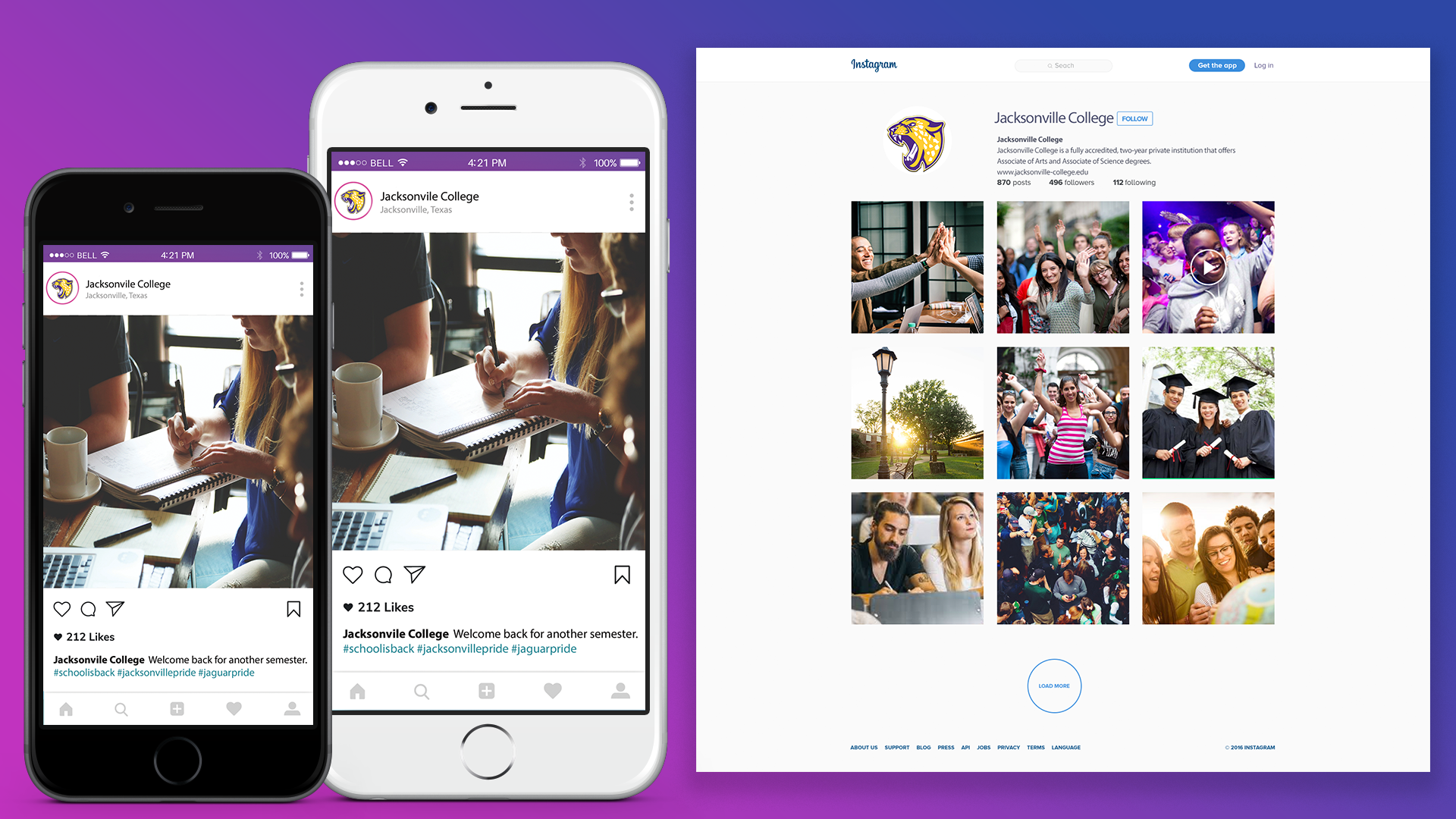 Problem: The current website was done with limited user experience interface. It retained the older look of a website from the early 2000's. It is hard to navigate to important information the school has to offer to current students and prospective students.
Solution: We have developed a mock up of how the website would look like when the campaign is finished and is ready to launch.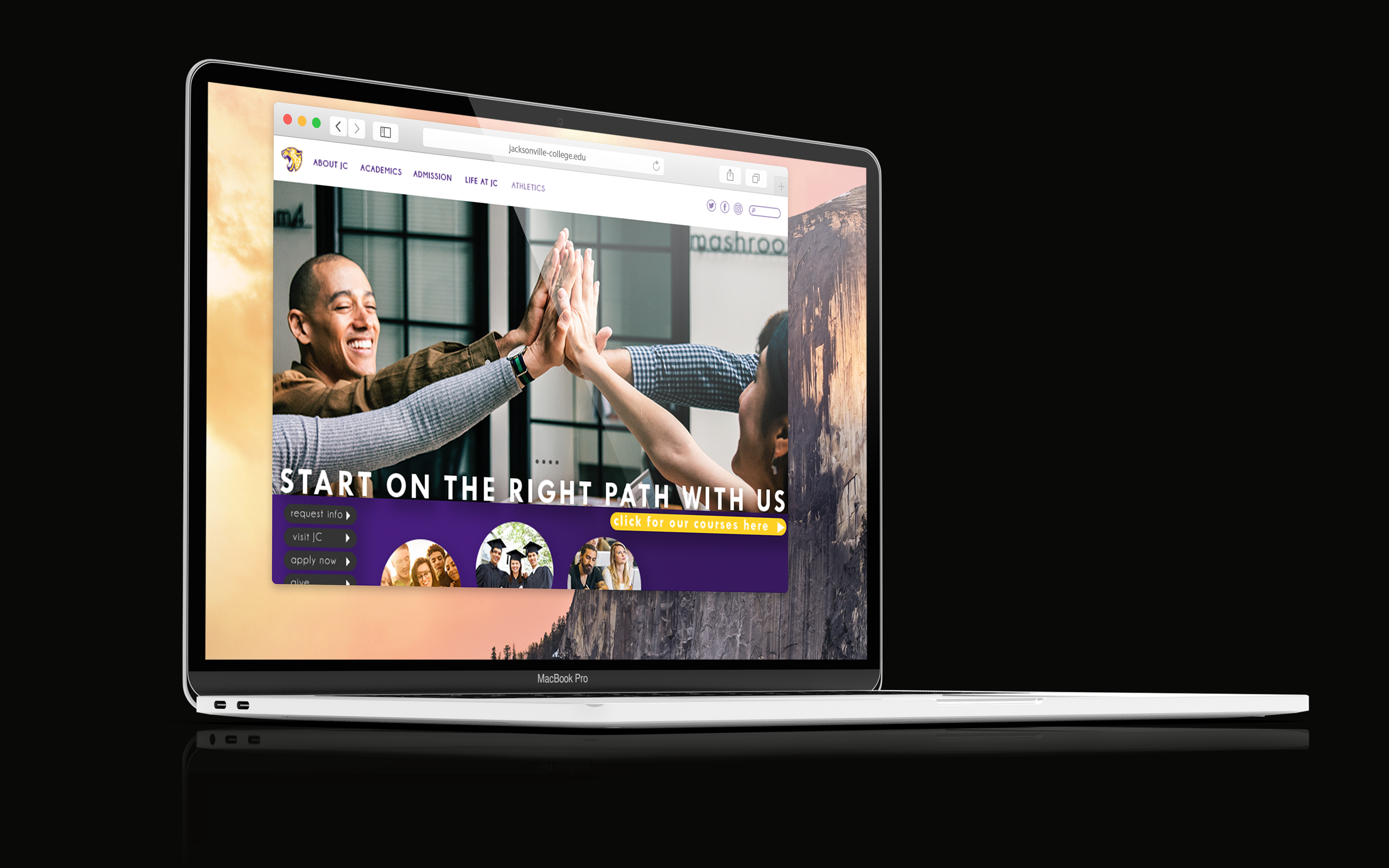 With the re-branding process, we also created possible collateral that can be distributed to prospective students and become a way that students can demonstrate school spirit.